This first outfit posted by Elena Perminova on Stockholm Street Style cracks me up while simultaneously being chic, goofy and adorable. Haaaaaaattttssssss!!  I want some- please send me any creative ideas you have!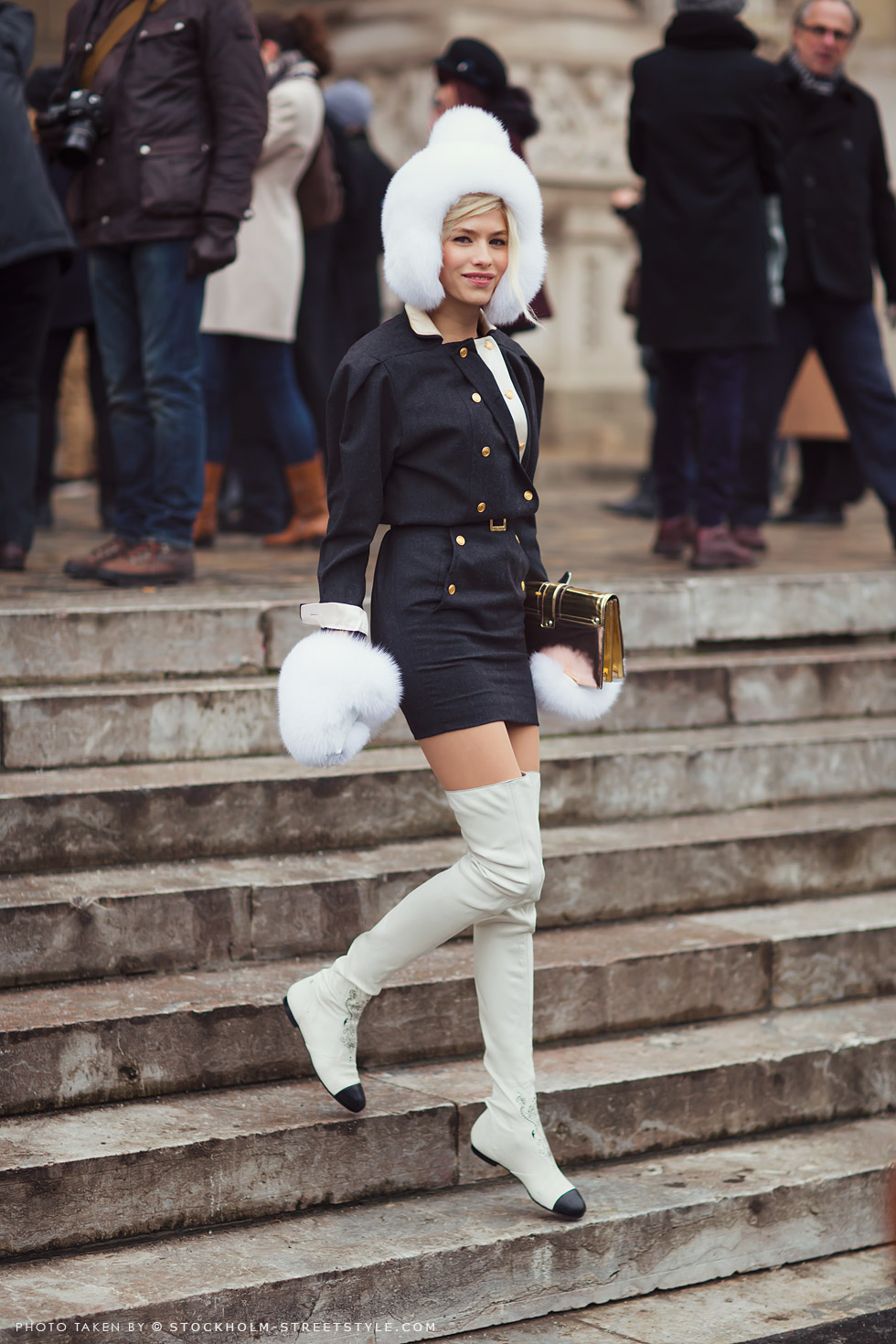 I think a beanie is badass and always stylish. 
I find hats to be equally classy, hilarious, endearing and elegant and weird. I just decided I need some eccentric hats.  1. Keeping warm via Vanilla Scented 2.Seattle street fashion via It's My Darlin' 3. More street fashion via the Glitter Guide.